Superpower on paper: how the Russian authorities are manipulated by statistics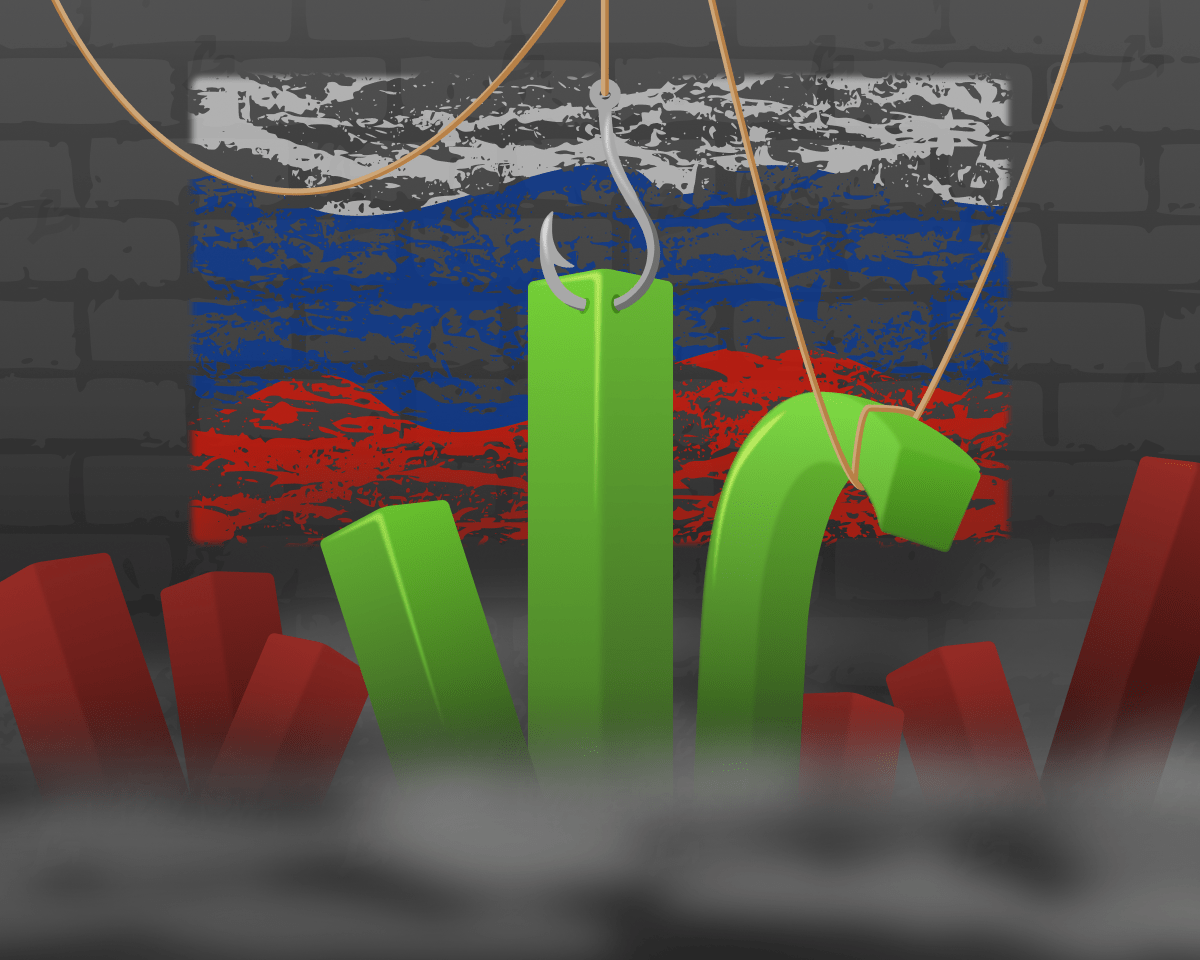 In the calm and "hearty" year 2019, Rosstat said that almost 80% of Russian families have difficulties with the purchase of the most necessary things. Half of the respondents said that they could not afford to at least one week of vacation every year. And a third are not able to purchase two pairs of a suitable shoe season for each family member. After the publication of the data, a scandal erupted, and Rosstat did not conduct more "high -profile" polls.
And last year, a specialist left the service, who claimed that in some regions of Russia the governors draw "dead souls" for themselves, and the data on the number of those who died from coronavirus are greatly underestimated. What other indicators are "twisting" statistics, for which they do it, and what is dangerous for the country?
"Dead Souls" of Russia
"In authoritarian societies all the time is the issue of spreading, increasing, powers, imperiality – people are needed for this. If you do not have people, you will not be an empire. It is impossible to be super -power with a share of the population [from all] the world of 1.85%, as in Russia. Here is China – a power with 15% of the world population. But Russia is not, and it will never be, "said Alexei Raksha expert in an interview with Rosstat, a dismissed from Rosstat.
However, and all over the world, local authorities inclined to overtake or inflate the population – to get more money for infrastructure, social payments, housing and other expenses, he said.
We all try to embellish reality – from individual people who create an image in social networks, and ending with entire states, says Fedor Naumov, economist and managing partner PFL Advisors.
"Some time ago, the theory was popular that in China they actually live much fewer people than they report. This is right according to Sun Zi [the author of the treatise "The Art of the War" – the editor's note]: You should seem more than you are, "says the expert.
But only in Russia, it seems, PR is turning the basis of statehood and the scale of falsifications is running out. Some republics attribute 25-60% of the population for themselves, says demographer Alexei Raksha.
For example, not 525 thousand people live in Ingushetia, but at best 350 thousand. In Dagestan, less than 600 thousand people live than indicated in all reports. In Kabardino-Balkaria and Karachay-Cherkessia, Kalmykia does not exist about a quarter of the population.
Why is this possible? Rosstat in 2017 was again reassigned by the Ministry of Economic Development (before that the service was in direct subordination of the government). As a result, it became easier and easier to draw economic statistics – for the sake of creating an image of a great power at least on paper.
Employees who do not agree with this are dismissed. This is exactly what happened to Alexei Rakshi – the professional who worked for six years in the Federal State Statistics Service "left" of their own free will. One of the grounds for this was his mortality comments from coronavirus. The demographer in a conversation with The New York Times said that Moscow does not report about 70% of the deaths associated with coronavirus, and the regions about 80%.
A lot of primary data is processed at the regional level, at the level of local departments, statistical indicators are calculated. The center does not affect them and actually accepts on faith everything that local services report. Already under the previous head of Rosstat, Alexander Surinov, who headed the service until 2018, information was held that local authorities were pressure on regional employees.
"The metrics of Rosstat began to evaluate the implementation of presidential decrees, and therefore the work of governors. It is clear that asking for some of them is easier to correct than to achieve actual improvements. And it is possible that somewhere they go to this. After all, to a certain extent depends on how a specific employee of Rosstat will live to a certain extent. It is almost impossible to check regional statistics from the center, "says Evgeny Praorshin, chief economist of PF, PF Economist PF.
Unreal inflation
In all countries, people doubt the reality of statistics data, and for this there are objective and subjective reasons. Most of us observe the increase in prices for those products that are most often before our eyes – that is, for food products. But to consider inflation on only products alone, and no one does.
To determine the consumer price index, a basket of goods is used, which, in addition to products, include many other things – clothes, household appliances, services, jewelry – only about 500 positions. Each group of goods has its own "weight" in the basket. By changing the ratio of weights for various groups of goods and the composition of the basket itself, you can really "twist" inflation. After all, some things get more slow, and some are generally cheaper.
"Inflation is an extremely difficult indicator for counting. Often, people, considering a specific situation with rising prices for their close categories of goods, extrapolate the situation on the entire economy. And they conclude that inflation is considered incorrectly, "says Evgeny Praorshin.
Talk about biased inflation is especially aggravated when different positions of food products are valued. But often against the background of the growth of food prices – prices for household goods fell.
"The inflation indicator is multifaceted, and it is laid out in it, among other things, a change in the quality of the product. Twenty years ago, most went with simple Nokia phones, now many use iPhone. Here's how to compare them in the basket of goods?", Asks the question Fedor Naumov.
Apparently, in 2022 it will be extremely difficult to "twist" inflation – almost all goods from the basket at which prices are calculated are valued. So, in March, household appliances increased in price by 21-46%, products by 15-50%, non-food products by 10-19%. And at the same time, Rosstat estimated the total inflation over the past month at 7.61%, annual – at 16.69%.
At the same time, inflation is one of the most important indicators of the economy on which others are tied – in particular, starting from it, the number of poor people in the country is considered to be considered.
Poverty at hunger level and secret unemployed
With indicators of the number of people behind the poverty and unemployment line, too, is not everything smoothly. The notorious poverty line was established by Rosstat last year at 11,908 rubles. Only those who receive a month less than this amount are officially recognized as poor.
The border corresponds to the value of the cost of the consumer basket in the fourth quarter of the previous year, taking into account inflation. But even last year, with a moderate level of inflation, it was clear that 12,000 rubles were life on the verge of hunger or malnutrition, as in Venezuela. And such people, even according to official figures, in Russia there are 16 million people, or 11%.
With unemployment also has its own nuances. In Russia, it has been quite low in recent years, which is certainly good. True, according to the international methodology that Rosstat uses, if a person cannot find a place for six months – he ceases to be considered unemployed. In a number of countries, for example, the United States there are additional parameters that allow more objectively assessing the situation in the labor market. In particular, this is an indicator of labor involvement, they can also quickly receive information on incomplete employment.
In Russia, in operational statistics with such parameters worse. And a certain number of really unemployed people may not be taken into account in statistics. Understand this, as well as evaluating the scale of the phenomenon is very difficult. For the purposes of calculating wages, incomplete employment is checked to complete, Evgeny Praorshin notes. And the factory's workers who were transferred to a three -day working week with a reduction in salaries by a time, in the statistics of salaries will look "as usual" – for the purposes of comparability, they believe that they received a full salary in their hands.
As you already understand, this indicator, in turn, affects another – the level of disposable cash incomes of the population. In recent years, amazing metamorphoses also occurred with him.
Paper revenues
In December 2018, President Vladimir Putin at his annual press conference said that he was hoping for the growth of real incomes of the population at the end of the year, even if it will be insignificant-only 0.5%. However, after this statistics reported on the fall of income by the results of 2018 by 0.1%. In an authoritarian state, the leader cannot be mistaken – and Rosstat urgently had to change the calculation methodology. After that, the fall was replaced by small growth – plus 0.4% in 2018.
Say that there are doubts about the objectivity of a particular indicator when changing the calculation methodology. There is a possibility that when choosing a new methodology, the service draws attention to the final values ​​that are obtained as a result of its use, says Praorshin.
"However, it is extremely difficult to check this by third -party experts," the economist notes. As for real cash income, the new methodology is better, it takes into account the incomes of the population, he believes.
By the way, with the main and sacred indicator for the authorities – a gross domestic product that shows the dynamics of the whole economy, also not everything is clear. GDP is very difficult to count. And it is not clear how adequate this calculation is – Rosstat still has not published its methodology. However, all three corrections of this indicator were made in the direction of its increase, and not the fall. So do not be surprised if Rosstat even draws a rainbow picture this year.