How to deal with stress: a guide for the first psychological self -help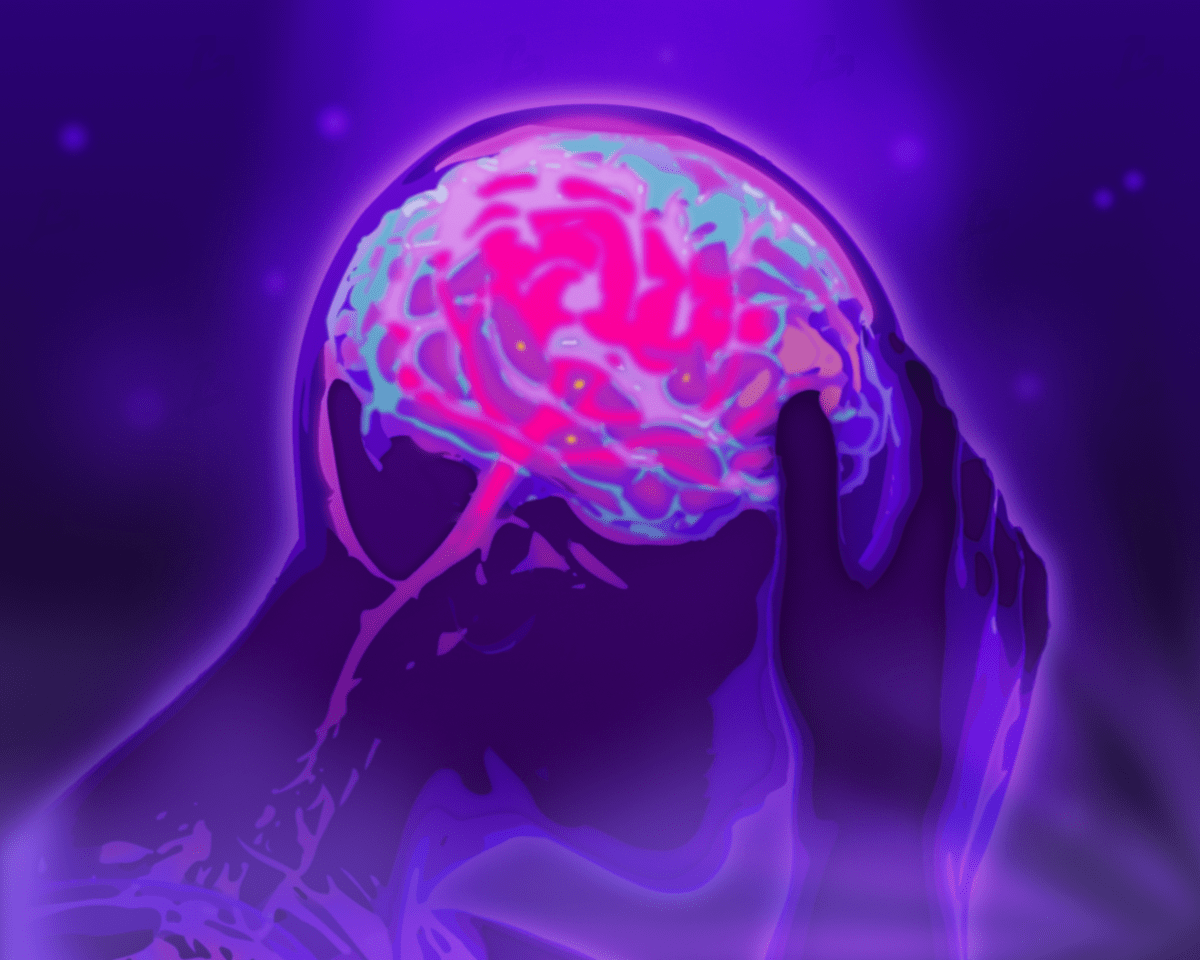 Yes, this material is not about cryptocurrencies, but give it 10 minutes of your time. We are sure that the described practices already save people in this difficult time, and we consider it necessary to share them. And you will share with those to whom they can help. Take care of yourself, friends.
Psychologists and psychiatrists insist that the cause of great stress needs to be removed – and as quickly as possible. That without professional assistance is always not easy, and in a situation of a humanitarian disaster, it is not necessary to count on this at all. We studied the recommendations of the World Health Organization and the Ministry of Health of Ukraine, interviewed psychologists and psychotherapists and compiled a guide – how to cope with stress independently, maintain mental health and help others do it.
In general, stress is a natural and sometimes useful reaction of the body to adverse factors. With the help of him, a person, in particular, survives emergency and not very situations. For example, to get scared and jump from the truck that rushes on you, it is precisely stressing when the sympathetic nervous system mobilizes protective and adaptive processes in the body. This is short -term stress, but it can develop into a long and even chronic stress. Symptoms of long stress can be anxiety, apathy, panic, depression, allergies, problems with sleep and memory, headaches, chest pain, etc.D. Here are a few simple ways to reduce the likelihood and even avoid these symptoms.
How to help yourself
To plan: In a situation of stress, a person often loses the feeling of control over his own life. This sensation will help return the phased plan for the day by listing everything from brushing your teeth to reading news.
In the manual "important skills during periods of stress" the World Health Organization (it is both in Ukrainian and in Russian): they write:
"If your plan seems too complicated, choose something smaller and simpler. Remember that even the most insignificant actions are important. ".
The main thing is not to overdo it: not only at the epicenter of war, but also in a situation of any stress, planning ahead is pointless and even harmful. The inability to implement a long -term plan often leads to even greater stress.
Adhere to the routine: Psychologist, bodily-oriented therapist Natalia Orekhova advises to concentrate on household trifles:
"The routine saves from a sense of helplessness that occurs during stress. Each of us is the Lord of our life, it is important to remember this in a stressful situation and focus on simple matters. Remove, disassemble paper, make a hair mask. This seems completely natural in the usual time, but during the emergency, these simple actions help to return a sense of control over their own life and stabilize their psychological state ".
About the same classic of psychotherapy, Viktor Frankl, who passed Aushwitz, wrote in the book "Say the Life" yes!": A psychologist in a concentration camp":
"The first to be broken by those who believed that it would end soon. Then-those who did not believe that it would once end. Those who focused on their affairs survived, without expectation of what else could happen ".
Breathe with a stomach: In a situation of stress, breathing can be lost and increased – it is important to be able to stabilize it.
Psychiatrist Rodion Shishin advises to do this:
"To calmly breathe with the stomach, this is called abdominal breathing. It is necessary to put one palm on the chest, the other on the stomach, make sure that the chest remains in place when breathing, and the stomach rises and falls. When we breathe breasts, we strain different muscles of the chest for inspiration and exhalation. When breathing with the stomach on inspiration, only one muscle tenses – the diaphragm, and even it does not strain at the exit. At this moment, parasympathetic nodes are stimulated along the spine that are responsible for the calm work of internal organs. ".
This exercise literally relaxes the body. It happens that at first anxiety is intensified – you should not be scared, this is a normal reaction, you need to continue to breathe and relaxation will come;
Drink water: stress can cause dehydration, and dehydration can cause stress. During stress, the heart rhythm becomes more frequent, which leads to dehydration. In addition, a person in this state often forgets to drink. Lack of water increases the amount of cortisol – stress hormone – in the blood. And an increase in cortisol in the blood leads to dehydration. To break this vicious circle, drink water.
But it is better to refuse tea (even green) and coffee to peacetime – caffeine that is contained in them can increase anxiety;
Wash with cold water: The effectiveness of this way to calm down has long been proved by scientists from the Humboldt Berlin University. True, the study concerned more hardening and the cold shower: according to them, when a person plunges into cold water, glutathione, antioxidant, which positively affects the nervous system and physical condition as a whole, increases in the blood. However, jumping into an ice hole and standing under an ice shower, unprepared people should not be. Psychologists say that it is enough to wash yourself with https://gagarin.news/ cold water or wipe your face with a piece of ice.
Sing: As the researchers of the Royal College of Music in London found out, this also reduces the level of cortisol, that very hormone of stress. Scientists measured its number in the saliva of the participants in the experiment – before and after they sang – and found that the number of cortisol after singing was less. You can sing both alone and in chorus – stress is reduced the same. True, according to the study, it is necessary to sing in a safe environment, otherwise the desired sedative effect will not work;
Sink something in the hands: This works on the same principle as the so -called anti -stress toys, which, according to some studies, reduce the excitement for a short time.
Psychologist Tanya Peterson in his book "Inner Calm" advises to always carry a distracting object with him:
"It is often very useful to get distracted by something tangible. Put an elastic band for hair on your wrist, rubber bracelet or just some kind of rubber band. When you catch yourself thinking about your worries again, gently click it or just remember it in your hands ".
Embrace: Tactile contact helps to relieve stress well, so psychologists often advise hugging those nearby and ask to hug you. Some researchers say that even just holding hands is an effective way to reduce anxiety.
Do sport: Any physical activity leads to the release of "hormones of happiness" into the body – dopamine, serotonin and endorphin.
Limit news consumption: information hygiene is extremely important for maintaining a calm state. Psychiatrist Rodion Shishorin advises doing this:
"Two hours before bedtime, do not read the news and during the day. There is such a cognitive-behavioral technique "Hour of anxiety" when you are engaged in all alarming activity within an hour a day. For example, you read the news at this time, and the rest of the time you live an ordinary life. This helps to develop volitional control over emotions and reduce tension during the day ".
Another effective way is to ask someone to retell the news, so they disturb less.
It is also important to limit the number of information sources. Choose one or two experts (whose examination is confirmed by something like a scientific degree, and not the number of subscribers in social networks) and one news channel. The main thing is to remember that important news will definitely reach you, and it's okay, if with a delay for 15 minutes.
There is no talk of a complete rejection of information – during the humanitarian disaster it is dangerous to remain in ignorance, you must be on the alert, have fresh data and, if necessary, quickly respond. But you also need to filter the information flow, otherwise the danger is great to be buried under it.
To keep a diary: The greater efficiency of this method during the pandemia Covid-19 was confirmed by scientists from the University of Michigan. Maintaining a diary will help to arrange priorities, track the symptoms of stress, recognize triggers in order to better control them, streamline thoughts and simply free their heads from unnecessary information.
Surround yourself by people: Aristotle bequeathed that a person is a social animal, and psychologists have proved this thesis: being in the company of people always reduces stress. The same is advised by psychiatrist Rodion Shishin:
"Communicate with like -minded people, spend leisure with them and be distracted from what is happening. This, by the way, is relevant for those who are in the epicenter of war. Man man man ".
Pay attention to objects around: There is a technique of 5-4-3-2-1, which helps to shift the emphasis from disturbing thoughts to real surrounding objects and physical sensations.
It works like this: Find with your eyes five objects around (at least a hand, at least a stain on the ceiling); Touch four objects around (at least a tree, at least your ear); Listen to three sounds (at least the howl of sirens, at least birds of birds); Pay attention to two smells (at least the earth, even soap); Try one thing to taste (at least bread, even chewing gum).
Work with guilt: Military psychologist, Major of the Armed Forces of Ukraine, Alexei Karachinsky, defines this problem:
"There are several categories of people who feel guilty during the war. Some Russians and Belarusians for the fact that their troops and territory are used for war. Ukrainians who left the epicenter of hostilities, and their friends and acquaintances remained there. Often people punish themselves for this, forbid themselves to live on, believing that what is permissible in peacetime, during the war it is impossible. To release this feeling, you need to do something that brought pleasure during a peaceful life. Drink coffee, jump on a trampoline, get a haircut, make nails – only to perceive these actions not as entertainment, but as a medicine, as a way to recover. Restore in order to enter the working condition faster and begin to bring Ukraine closer to victory. ".
Help others: Assistance to others as a way of reducing stress is noted by the centers for the control and prevention of US diseases. Psychiatrist Rodion Shishin specifies:
"According to statistics, in 30% of people experiencing acute stress during disasters, post -traumatic stress disorder is formed; In fact, this is a stressful reaction that has been protected for more than 30 days, in simple words there is a panic repeating again and again. In the international classification of diseases there is even a separate diagnosis for this – acute stressful disorder. It is during its formation that it is necessary to provide emergency measures to support. To help a person needs to first attract his attention: touch his shoulder, turn directly to him, looking into his eyes, and find out his name. Next, you need to contact him by name. You have no idea how to reassure a person appeal to him by name. Then you need to take a person to a safe place and find out the reason for his anxiety. This is the only way you can sympathize with him and provide support. True, it can only be provided when you yourself act from the standpoint of security and confidence in your own abilities. As they say in airplanes, during depressurization, first put on the oxygen mask on yourself, and then on the child. ".
Organizations that provide free psychological assistance in Ukrainian and Russian:
The Ukrainian Mindly online platform provides free psychological assistance to Ukrainians affected in the war.
Russian-language online psychologists' selection service provides emergency psychological assistance online.
Free consultations of the Ukrainian clinic "Dobrobut" – by phone and online. self-help based on cognitive-behavioral therapy. victims of military operations in Ukraine. , fleeing the war in Ukraine (prepared by the European Commission).
Read the FORKLOG Bitcoin News in our Telegram-cryptocurrency news, courses and analytics.