Forklog magazine blocked in Russia. We continue to work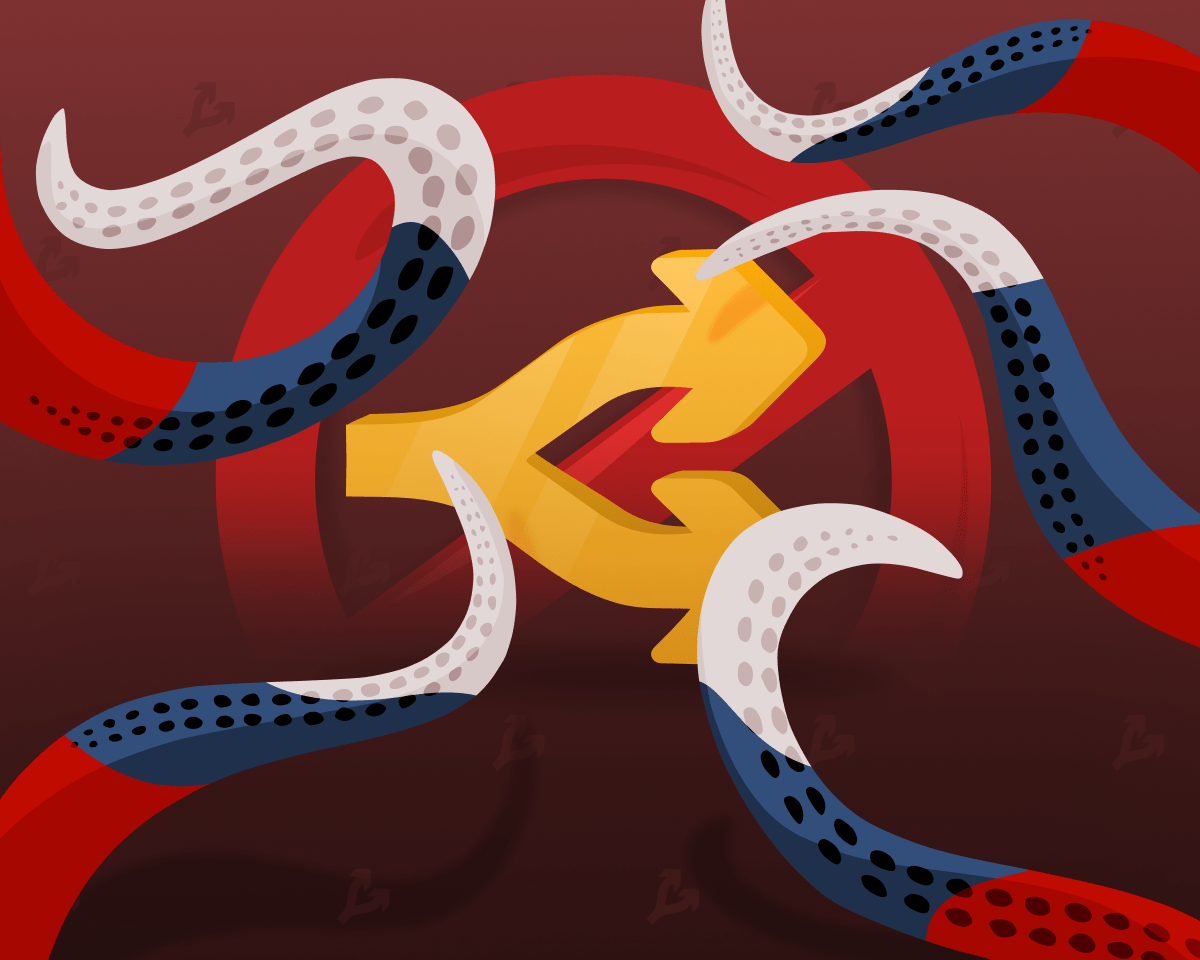 On April 11, Roskomnadzor limited access to the website of FORKLOG magazine from the territory of the Russian Federation. This happened shortly after the publication of the statement of our editorial office regarding the massacres of civilians in Ukraine.
Since February 24, many independent media and social networks have fallen under the blocking in Russia. We were ready for such a development of events and continue to work.
The basis for blocking was the decision of the Prosecutor General of the Russian Federation of April 5 under the article on "spread of inaccurate socially significant information". In fact, we are blocked for the fact that we fulfill our journalistic duty – tell the truth and call war war. The modern Russian state considers such an activity a crime.
In conditions of hard censorship and digital surveillance of our readers, information about decentralized technologies is more important than ever – and we will never abandon you. Now let's tell you how to stay with us in touch.
I'm from Russia and I want to read Forklog. What should I do?
Install and enable VPN
If you have not yet managed to install and turn on the VPN, it's time to do it. We are lucky, there are many services and there is something to choose from – this is the list. It is advisable to install several applications at once, since the most popular almost certainly already block or begin to block in the near future.
It is important to install VPN both on the phone and on the PC – as an extension for a browser or application.
Subscribe to our social networks
First of all, subscribe to our telegram channel.
Of course, we can also find us on Twitter, Facebook, and Instagram, and YouTube. Probably, soon our VKontakte page will also be blocked or deleted, but here the link is just in case.
Add our mirror to browsers bookmarks
And at the same time read the current material on how to bypass censorship and stay in touch with loved ones even after a complete disconnection of the Internet (follow the link).
Subscribe to our postal mailings
Subscribe to our postal mailings – daily or weekly. We very much expect that electronic mail providers will be blocked last if they are.
Download and install anonymous browser Tor
Tor Browser is an anonymous browser that provides user confidentiality. Roskomnadzor blocked the service, but it can work using bridges.
Request bridges in advance through @getbridgesbot telegram-boot and add them to the browser. In some cases, Tor may be slow, but the only working option.
The Brave browser also has the opportunity to open a private window through Tor – download it just in case https://gagarin.news/ru/news/a-samsung-crypto-exchange-in-the-making/ and it.
Censorship scares. I want to know as much as possible about how to deal with it
Our colleagues from independent media who have fallen under blocks have already compiled detailed instructions. Here is just a small list:
This is for a long time?
To be honest, we don't know. But there are no special prerequisites for optimism in the short term, so spread this material among as many people as possible. If you are afraid to do repost on social networks, send friends in personal messages.
Like our colleagues from blocked publications, we do not know for sure whether they will be fine for reposts of our materials in the conditions of war – it is difficult to predict the quirks of Russian legislation. Therefore, you are forced to warn you so that you yourself make decisions about reposts.
But no one can prohibit you with your head and think with your head.
Sooner or later, the black strip of history will end. Remember this and take care of yourself, and our editors will make sure that you are always aware of the news from the world of cryptocurrencies and decentralized technologies.
Subscribe to FORKLOG news in Telegram: Forklog Feed – the whole news feed, FORKLOG – the most important news, infographics and opinions.