Analysts warned of the upcoming surge of volatility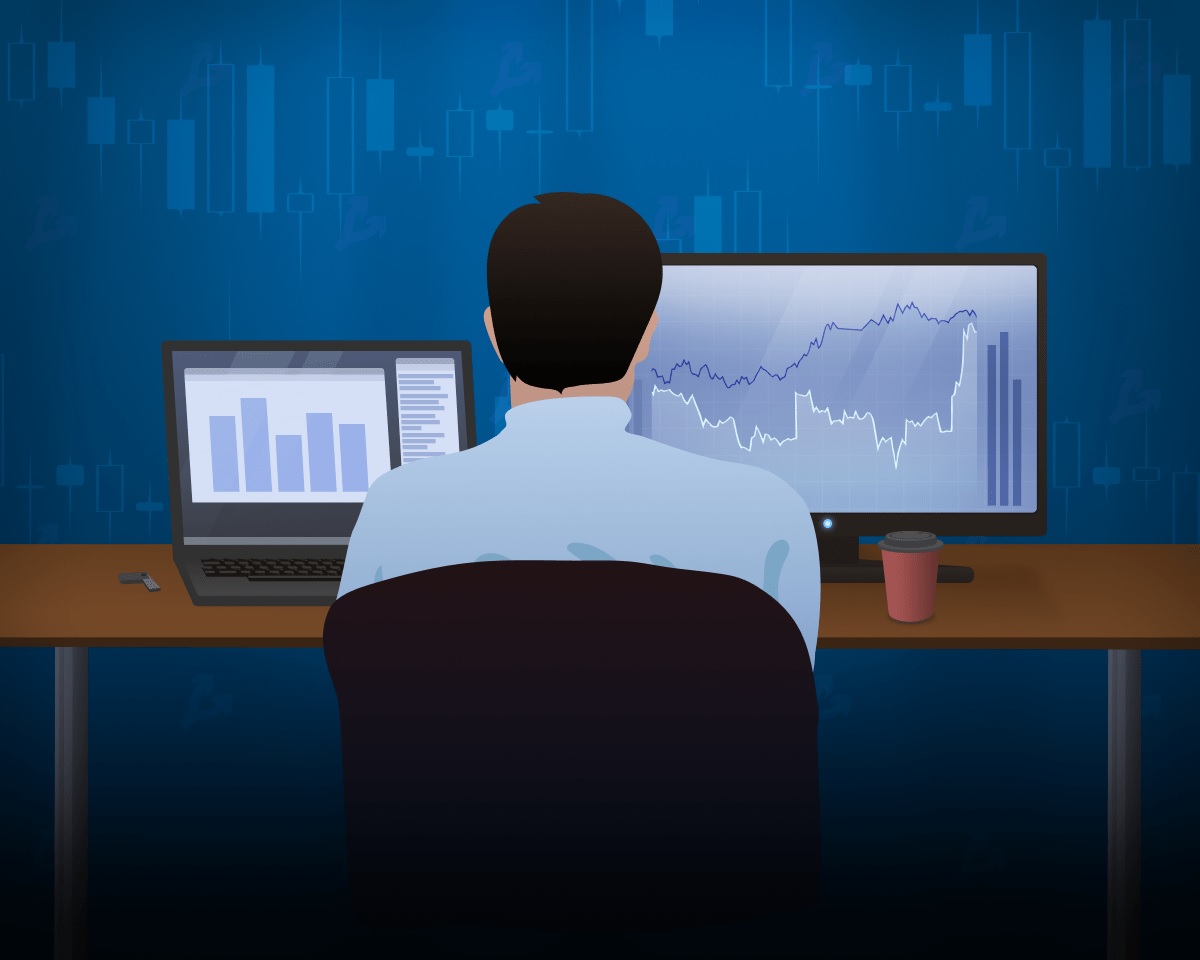 A decrease in the implied and realized volatility to historical minimums created a combination of "wild" quotes in the near future. This was reported by Glassnode experts.
The #Bitcoin Market Is Prime For A Burst of Volatility, With Both Realized and Options Impled Falling to Historical Lows.
Futures Open Interest Hit Hit All-Time-Highs, Despite Liquidions Being at All-Time-Leows.
In historical retrospect, episodes, similar to the current one, with a decrease in the indicator of realized volatility below 28%, preceded significant price movements in both directions.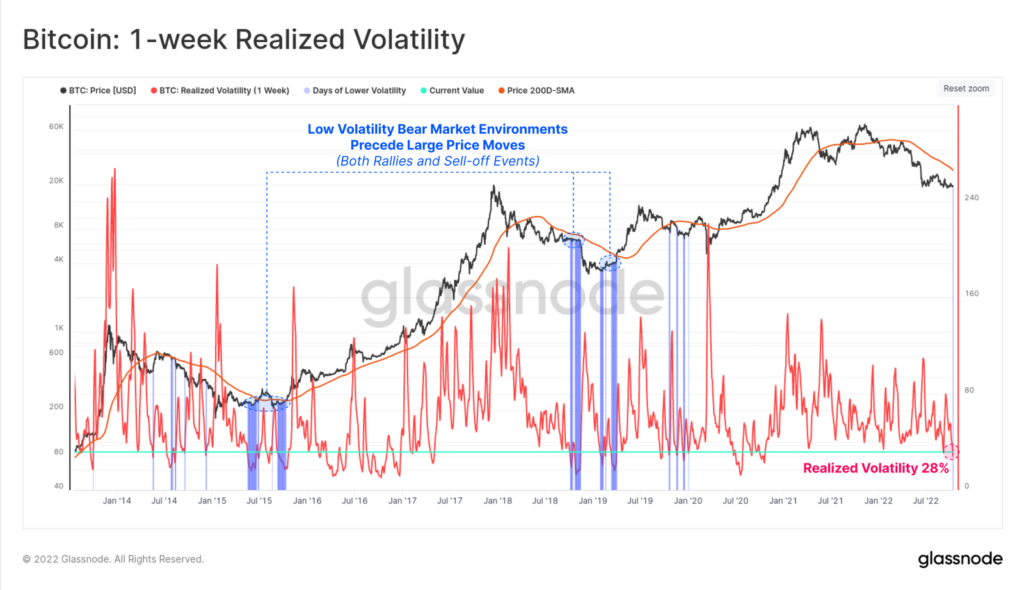 A significant discrepancy between the price and the ASOPR indicator is currently formed. Against the background of the predominance of the descending movement of the quotations, the value of the recorded losses decreases, which indicates the exhaustion of sellers.
As ASOPR approaches the value of breaking 1.0 from below-up, the chances of volatility are growing-either in the form of a breakthrough, or as another rollback from the indicated line.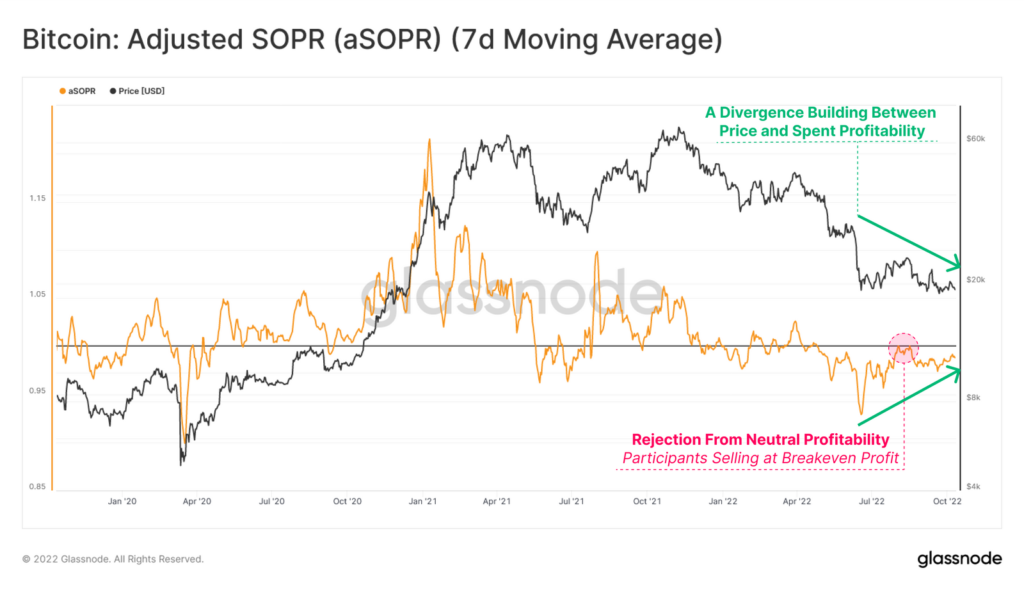 A similar situation is observed with the SOPR indicator in relation to speculators.
In 2015-2016, a series of tests of level 1.0 led to the completion of the bear market-there was a transition from ensuring liquidity at the output to the purchase at the fall. In 2018-2019, the opposite situation was In the US, Dynamics observed-short-term market participants absorbed all demand in finding liquidity to get out of the remaining positions.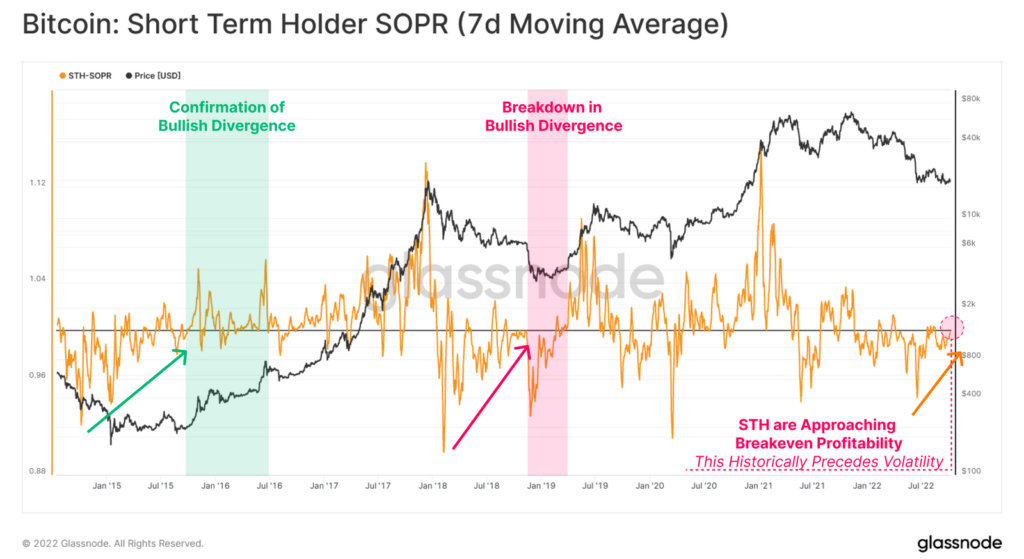 The prerequisites for strengthening volatility arose in the derivatives market. The implied volatility in bitcoin points fell to a historical minimum of 48%. Earlier after reaching this zone in the markets, significant price jumps were observed, accompanied.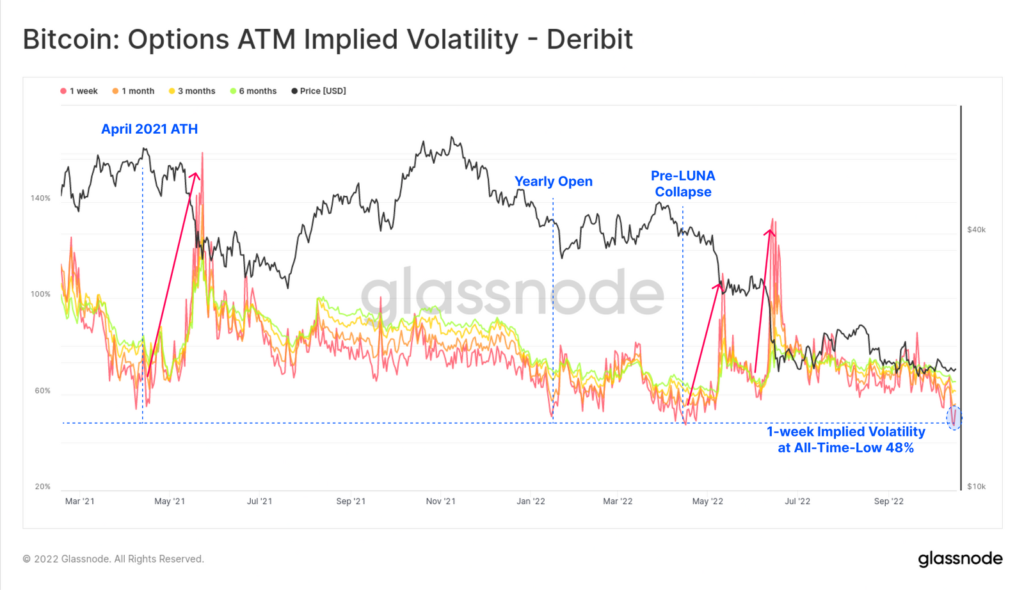 Daily volumes of trading in futures markets decreased to $ 24 billion. The last time such a low value was observed in December 2020 shortly before the breakdown of $ 20,000 from the bottom-up.
Analysts emphasized that this can signal low liquidity. In turn, this multiplows the movement of prices if the market gains momentum in any direction.
Such a scenario also indicates the volume of open interest (OI), which after the Terra collapse grew by 80%, to the record 633,000 BTC. Regarding the exchange balance sheets that have been reduced recently, the OI has also reached a historical maximum.
"This is another sign of low liquidity, which can lead to an increase in the impact on the spot markets if part of this Deleverja begins to contract", – The experts concluded.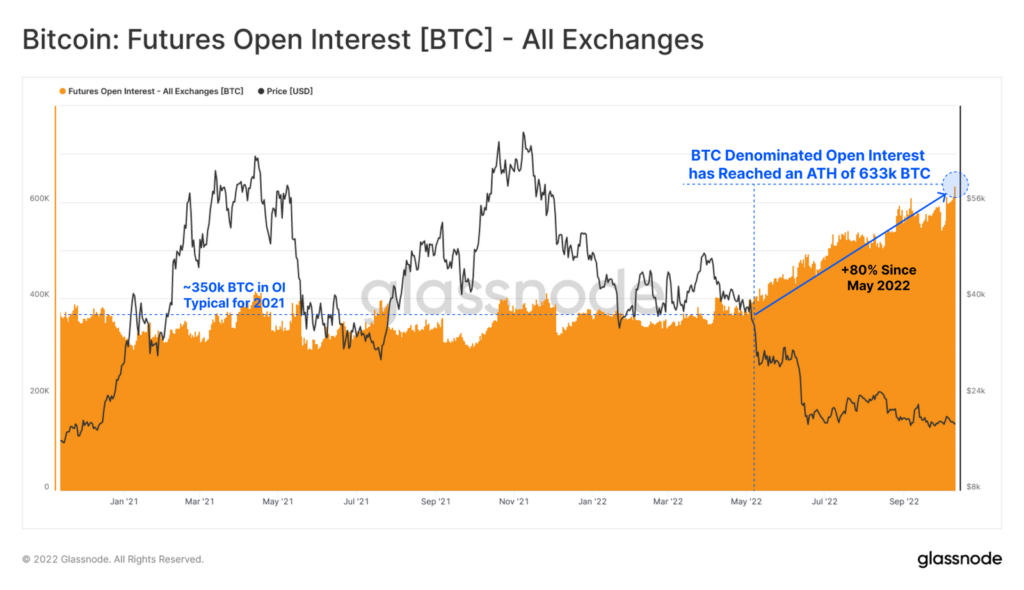 Earlier, Glassnode analysts came to the conclusion about the formation of a bottom at the cost of bitcoin, based on behavioral patterns, market structures and hens-indicators.
Recall that Lookintobitcoin analysts suggested accumulating digital gold against the background of signs of the formation of the lower extremum of the market cycle.
Read the FORKLOG Bitcoin News in our Telegram-cryptocurrency news, courses and analytics.