Ripple indicated a high interest in cryptocurrencies among financial institutions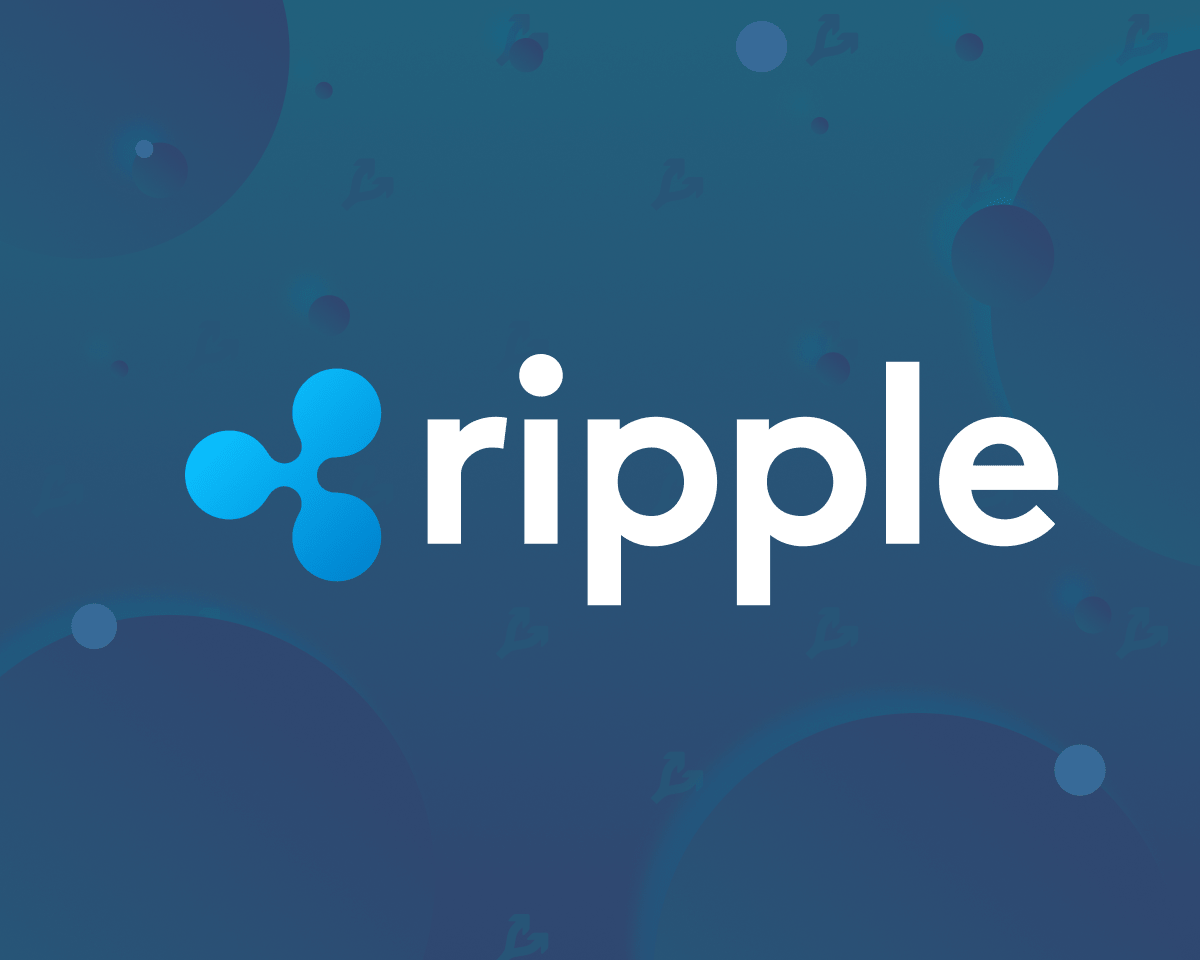 Over the next three years, 76% of global financial institutions plan to integrate cryptocurrencies into their business, if this allows us to make the legislation of their jurisdictions. This is evidenced by the results of the Ripple survey.
Data from OUR New Value Report Shows that Many Agree with the Potential for #Cbdcs to Bring ABOUT A MORE FINANCILALY INCLUSILUSENTURE.
Meanwhile, Over 40% of Financial Institions Feel CBDCS Solve for Efficiency in Payments Systems. Read More: https: // t.CO/8MJYVMCACR
– Ripple (@ripple) July 14, 2022
The study was attended by more than 1,600 heads of financial institutions and commercial enterprises in 22 countries. Analysts also interviewed blockchain developers, industry experts and specialists employed in the industry.
85% of respondents believe that over the MetaWeek Dubai next four years in their countries CBDC will be launched . The overwhelming number of respondents noted that national digital currencies will have a significant impact on their business, finances and society as a whole.
Financial institutions and commercial enterprises put in the first place an increase in the efficiency of payments through the implementation of CBDC. However, then their preferences diverge: the former expect an increase in competitiveness in the international arena, the latter-strengthening monetary policy.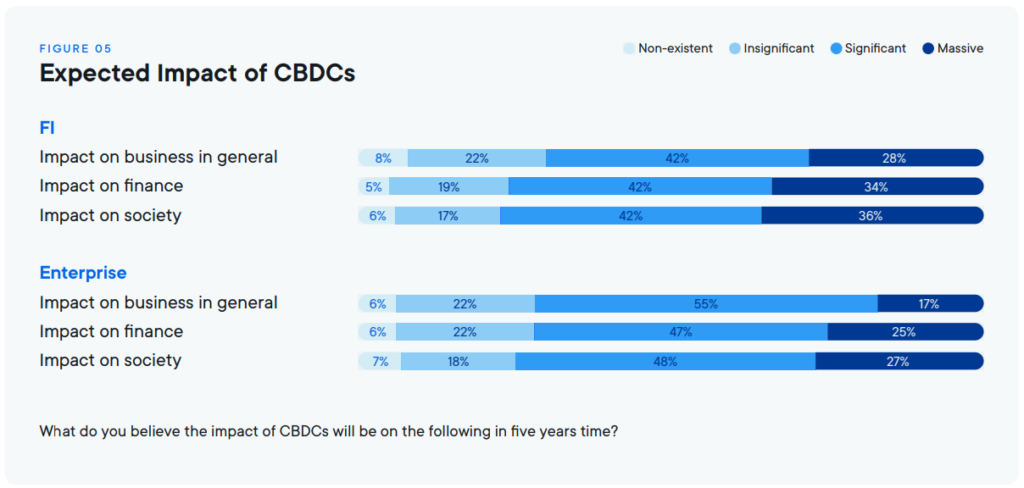 Financials are more optimistic about the integration of cryptocurrencies into their business in the next three years compared to enterprises (76% versus 71%). The top three most common answers about the motives for acquiring digital assets for the balance of companies included:
inflation hedging;
payments;
collateral for loans.
As in the case of CBDC, most respondents believe that cryptocurrencies will have a "significant" or "large -scale" effect on their business. Ripple noted that Europe in this regard is quite conservative (35% of respondents are of a similar opinion). At the other end of the spectrum is Latin America (50%).
70% of respondents from among financial institutions are interested in using blockchain in payments and settlements. At the same time, representatives of the Fintech segment are 15% less often given a similar answer. Analysts explained this by a more developed technological infrastructure of the latest.
Ripple also noted that respondents from the Asia-Pacific region (APR) and the countries of Latin America as a whole are more positive in relation to cryptocurrencies and distributed networks.
In particular, users from the Asia -Pacific region are three times more likely to buy NFT "in memory of an important moment" compared to residents of other locations, and not for utilitarian motives. Most respondents (79%) noted that they would acquire non -replaceable tokens "for the functional reason".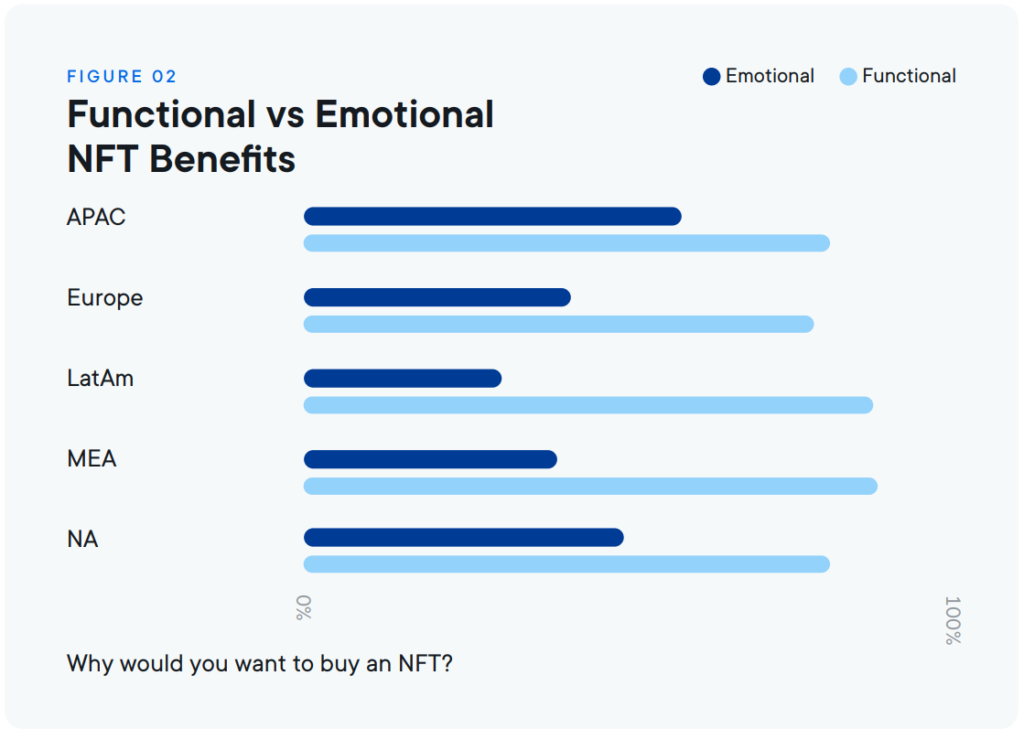 Recall that 79.6% of retail and 72.6% of institutional investors are convinced of the widespread distribution of digital assets over the next ten years, according to the Bitstamp report.
Read the FORKLOG Bitcoin News in our Telegram-cryptocurrency news, courses and analytics.